The utility provides the opportunity for different people to work on different parts of the translation / personalization of the system. Each text item contains a unique reference ID and the utility can import values from different resource files and merge them into a single central resource file.
If you are planning to use the merge utility, please be aware of the following:
Each person who is doing the translation / personalization must start with a copy of the same resource file which does not contain any values in the alternate text.
Each person should only populate their own areas of alternate text. If multiple people update the same message ID, the system will fail on that message when it comes time to import the resource files. The other messages will be imported.
When it comes time to merge, you can either start with another copy of the initial blank resource file, or choose one of the resource files as the master file.
To merge the files, follow these steps:
Launch the translation utility and open the master resource file.
Select the Merge button. This will open a window similar to the one below.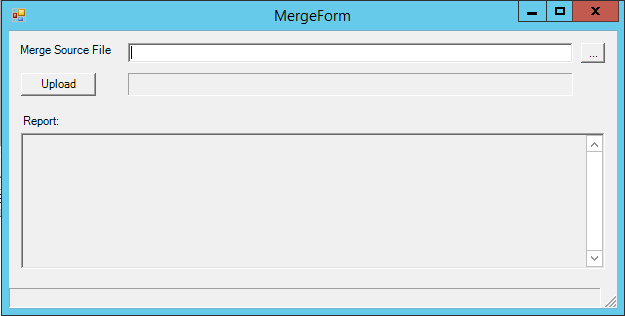 3. Browse to the resource file that you want to import and click on the Upload button. This will update the master resource file with all the alternate text values that have been entered.