The Job Scheduling utility can provide recommendations about which resource can be used on a Subjob. This facility is only available if the Scheduling View is set to By Task.
By right-clicking on a Subjob in the Allocation Pane, the user is provided with an additional menu with an option to Check Valid Resources. This option will identify the resources that are able to be used on the Subjob by entering a Y in the red traffic light column in the Resource Pane.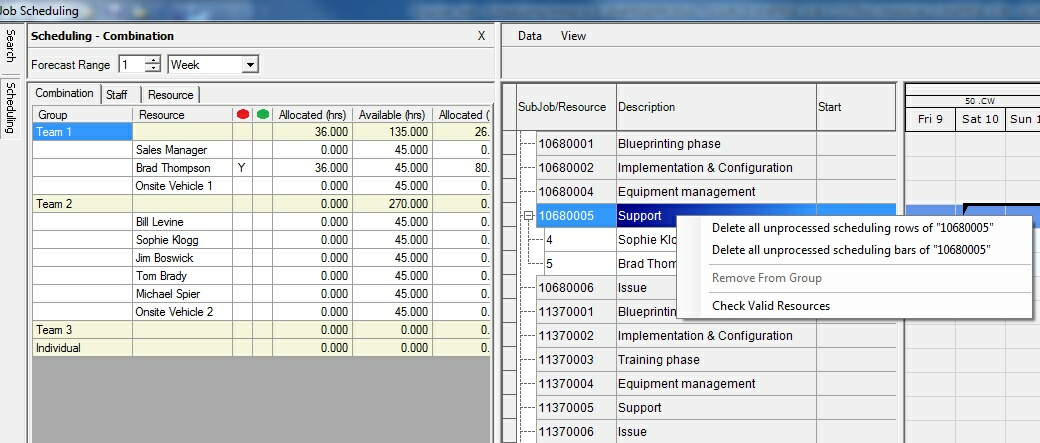 Menu Options
Details
Delete all unprocessed scheduling rows of xxxx
This option will completely delete all the rows from Subjob that have not been processed through to a timesheet.
Delete all unprocessed scheduling bars of xxxx
This option will delete all the task bars for the Subjob that
have not been processed through to a timesheet, but will leave the resource that are allocated to the Subjob.
Remove from Group
This option is only available when scheduling a group and allows the individual record to be removed from the group.
Check Valid Resources
This option is used to provide a recommendation as to which resource can work on a Job.
The system uses the Subjob Type, Category and Properties to provide the recommendation. The system does not prevent the user from allocating other resources to the Job, the function is merely there to provide a recommendation.