To access job management from the menu, click the heading under the main Job menu. This will bring up the screen below. The Job Management screen operates in a similar manner to standard SAP Business One screens using the Find/Add mode functionality. The user can enter information into any of the yellow highlighted fields and have the system search for Jobs that match that criteria. Alternatively, users can create new Jobs by clicking on the Add button on the SAP Business One taskbar to switch to Add mode.
Note: You cannot search for Jobs based on information entered into a User Defined Field.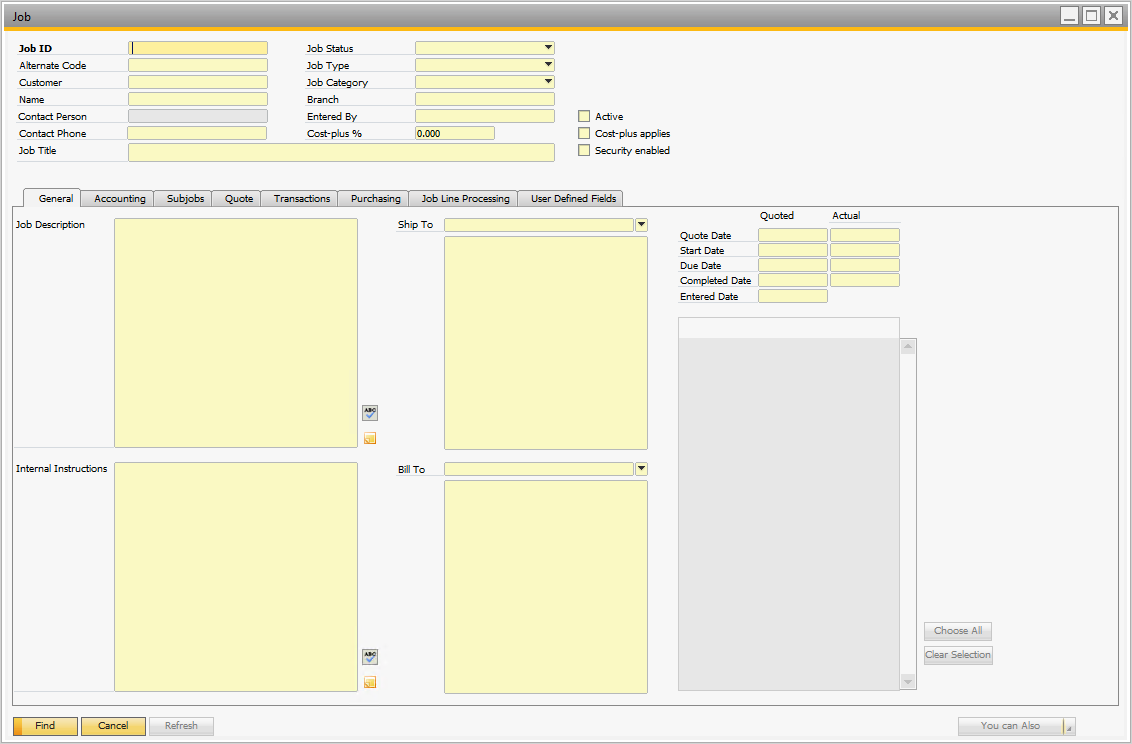 Master Job Overview
The Master Job in Eralis Job is the top level structure of any Job and contains the accumulation of
all the linked Subjob information. No transactions can be processed directly against a Master Job;
instead they are recorded to individual Subjobs. However, all outgoing transactions (such as A/R
invoices or make-to-stock production) are processed at a Master Job level to provide the flexibility to process across multiple Subjobs.