The installation files for Eralis Anywhere can be downloaded from our Partner Portal.
To start the installation, right-click on the executable file AnywhereSetup.exe and select Run as Administrator. Note that you must also have administrator privileges on the server.
Accept the Eralis End User License agreement and click Next.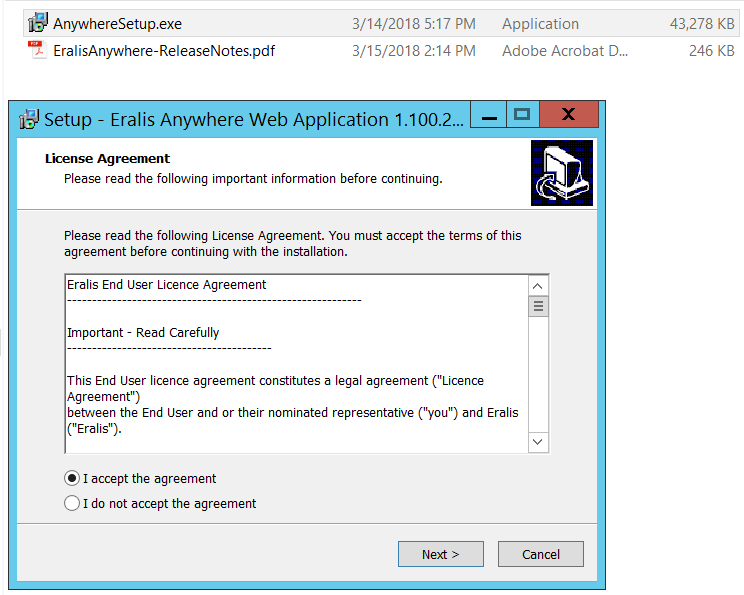 Confirm the location where the application will be installed.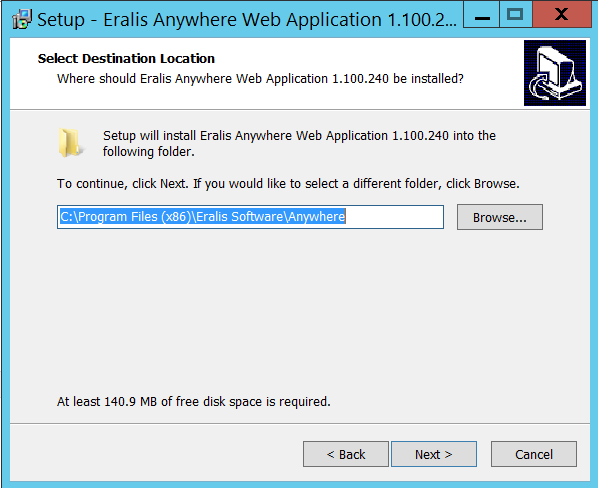 Then enter the server name, database name and user credentials that will be used to access the database.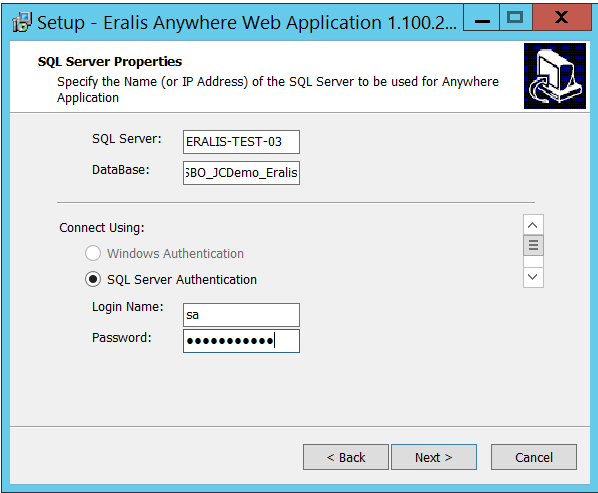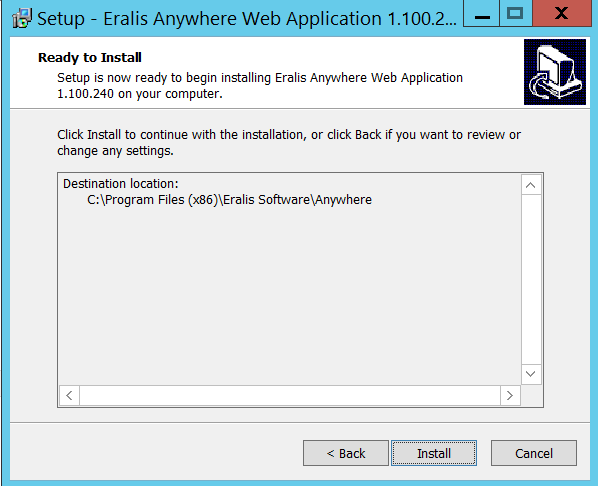 As part of the installation process, several files will be saved to the location selected in the wizard and tables and stored procedures will be created or updated in the SAP Business One database.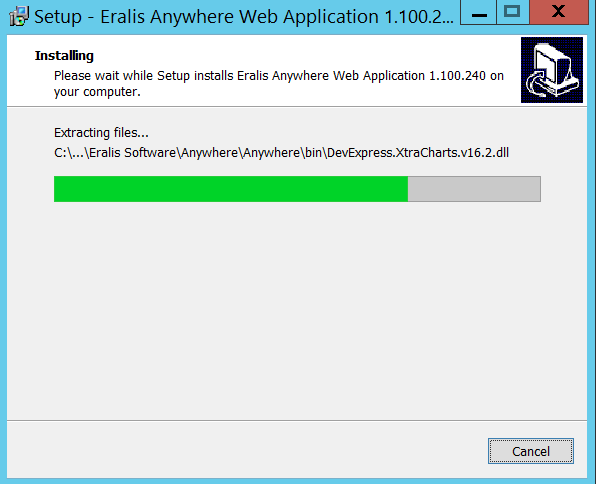 Once the installation is complete click Finish and the Anywhere application will launch in the default browser using default URL of LocalHost:1236.