Staff, or labor costs, are one of the primary cost elements associated with any project. The Direct Time Entry screen allows timesheets to be recorded for work that has been done on a Job by staff
members or company resources.
The Time Entry screen allows for data-entry across multiple Jobs, multiple staff members and multiple days.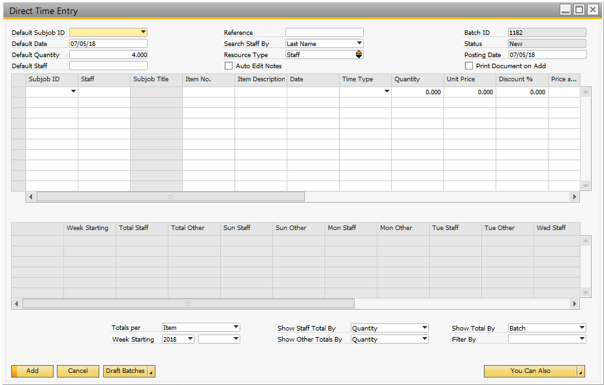 Form Settings
The columns on the Time Entry screen can be controlled through form settings the same as standard SAP Business One grids. This allows unwanted columns to be hidden and offers the ability to adjust the order in which columns are displayed.
The Form Settings window can be accessed through the standard Form Setting button on the SAP Business One taskbar.