An A/R invoice that is raised in SAP Business One can be linked directly to a Master Job and have the Job reflect the invoice values as part of the totals on the Job Line Processing screen. This is done by populating the Project Code on the lines of the A/R invoice with the Project Code linked to the Job that the invoice needs to be associated with.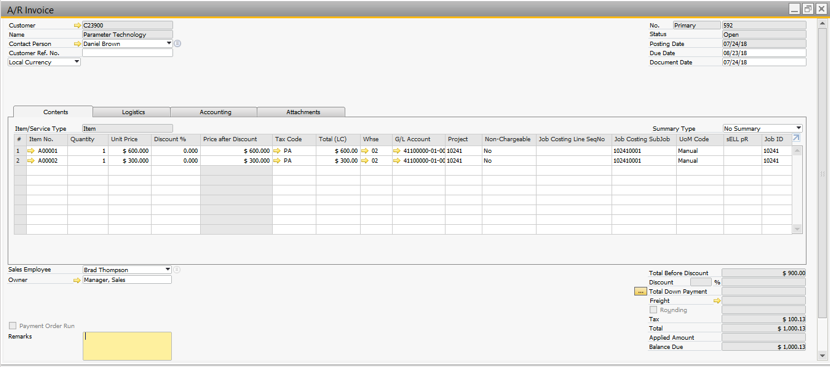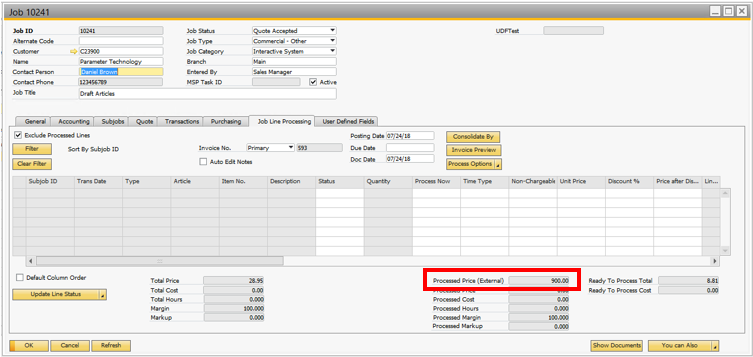 When invoicing directly from SAP Business One, it is important to be aware of the following:
The lines on the Job will not be changed or updated. There is no link between the lines on the Job and the lines that are manually entered on the A/R Invoice.
No lines will be reflected on the Job relating to the invoice. The job will show the invoice totals, but will not show any lines linked from the invoice.
The business partner on the A/R invoice does not need to be the same business partner reflected on the Job.
To avoid duplication of costs, it is recommended that only non-inventory item codes are used on SAP Business One generated A/R Invoices. The costs associated to the transactions should be on the Job, which will need to be written off to move the costs out of work-in-progress and through to cost of goods sold.