The Eralis SAP Services Manager is a service that runs on the machine, and as such, you have the ability to control the startup options of the service as well as manually starting and stopping the service.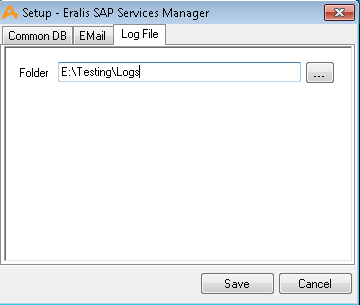 As the name implies, the option to start when the operating system starts sets the service to an auto start which then does not require any user intervention to initialize the Eralis SAP Services Manager when the host machine restarts.
The Start and Stop buttons are there to allow the user to control the running status of the service. We would recommend that you stop the service during any SAP Business One or Eralis Job upgrades.