The Utilities tab contains additional features in Eralis Job that allow you to validate the Job configuration of the database and export the settings for use in another system.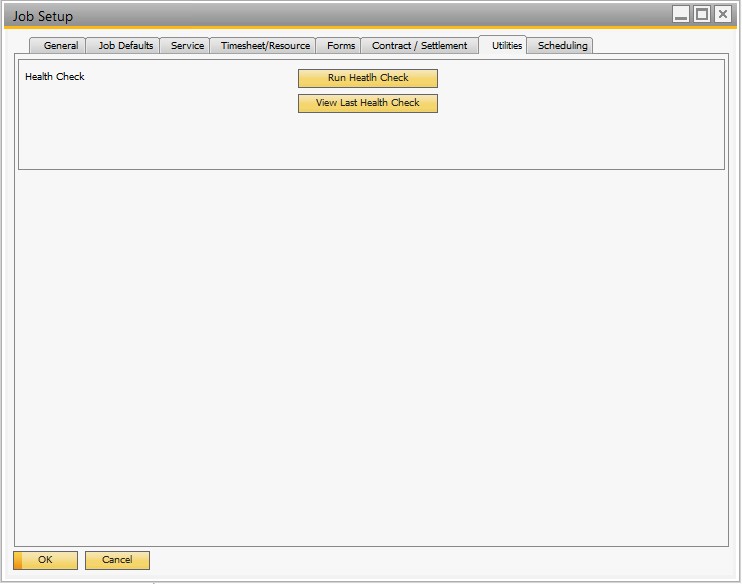 Setting
Details
Health Check
The health check function performs a number of tests on the database
configuration relating to Eralis Job and provides feedback on any invalid
configuration elements.
Export Setup
The export setup is intended to provide a way to export all configuration elements relating to Eralis Job to an XML file. This can then be imported into another
SAP Business One database. This functionality is still a work-in-progress and as such we do not recommend the use of the tool at this stage.